Welcome to the online home of the World Café for exchanging ideas with international researchers working on populism and nationalism. Taking place in conjunction with the Populism Conference 2018, at Edinburgh Napier University, the World Café aims to open dialogues, welcoming contributions from our wider communities.
Acting as a virtual extension of our face-to-face World Café event, this blog space is where you can find all of the latest discussions surrounding the event topics, as well as take part.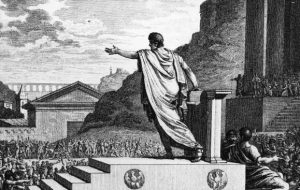 "Farewell, left versus right. The contest that matters now is open against closed"
The Economist, 30/07/2016
In providing this space, we welcome you to:
• Take part in an international dialogue about populism and nationalism in politics
• Tell academics working on the politics of populism and nationalism about your thoughts and experiences with populism in Scotland and elsewhere
• Hear worldwide perspectives on the connection of populism and nationalism
• Find out what how nationalism and populism in Scotland compares to the worldwide phenomenon
• Find out what international scholars should tell people interested in politics
• Network with international academics
To get involved, you can read and respond to our most recent post submissions via the comments sections, or submit your own post here!
Don't forget to sign up for the main event itself, over on our official World Café event registration page.
Recent Contributing Posts:
"[Populism] is about defining part of a society as an opposition to another part of the same society rather than nationalism in which a society is defined in relation (in part) to another, separate society…" – Robin McAlpine, Director of Common Weal Scotland
"Based on a general call for justice, populist leaders create a positive feeling of togetherness in terms of national, ethnic, and religious identity, social class etc. whilst simultaneously arousing feelings of resentment and anger against "them" that, unfortunately, can turn into irrational personal and social rage against groups of people…" – Maria Stopfner, Senior Researcher at EURAC
"…This approach sees nationalism as something that has to be continually constructed and 'performed' in everyday life. Comedy can be seen both as a 'social thermometer' that gages public sentiment, and as a space where ideas can be constructed anew…" – Carolina Silveira, PhD Researcher at UWS
"When we as text readers have accurately determined language tools to analyse propaganda, we are better equipped to identify propaganda in advance, before it is used to influence, divide and disadvantage." – Ansie Maritz, North-West University
"Instead of arguing the altering concept of populism the objective is to investigate how the politicians themselves see populism: how they perceive the connection between democracy and populism, why the populist rhetoric can be successful, and how the media contributes to it…" – Prof. Norbert Merkovity, University of Szeged
For further insights into the World Café method, head on over to the official 'The World Café' website.